CHECK E-MAIL
SERVICES
Chat
Computer Rental
Typing & Printing Jobs
Word Processing
Spreadsheet
Fax Services
Scanning
Photocopying
Business/Calling Card
B-Day & Wedding
Invitation
Computer Tutorials
Food & Drinks
Coffee
Cappuccino and etc..
SITE VIEWING
Best Viewed in 800X600
FEATURES
A New Planetarium Opens!!!
As early as February 2001, the idea of opening Planetarium Metrotown was conceptualized. The aim of the Planetarium is to provide easy access on the fast pace world of information technology. With this in mind, a franchise of Planetarium was born. Putting an internet cafe in the mall is the first step in realizing the aim. Christopher W Chappell is the proud first franchisee of the Planetariun Internet Cafe. Nov. 9, 2001 was the grand opening of the Metrotown Branch. It was attended by Mr. Bong Tpay who cut the ceremonial ribbon, as well as by the Mall Manager, Ms. Annie de Leon and Marketing manager,Ms. Vina Dunca. It was an altogether successful opening signifying a good prospect both for the cafe and its clientele. Initially six (6) units of computers are installed to serve the people, plans are now being formulated to put up additional computers in order to meet the growing demands of internet users. This is the start of the realization of a dream to provide first class information through advance technology, build a bridge to gain access to information super-highway. Information is power, explore the world of internet.
A Place to New Discovery....
A Place to Meet and Surf!
The New Millennium is fast approaching! Now is the time to update ourselves through computers. The newest and the definite advantage and access of what's new to discover in through internet. Where else can you discover all of it with great comfort and convenience?
Planetarium - - an outfit with a difference. The Real Internet Cafй in Tarlac City. A fully equipped internet cafй providing facility for surfing, browsing, e-mail and chat. One of the best in the heart of the city. Located at 3/F Magic Star Mall, Cut-Cut, Tarlac City and 3/F Metrotown Mall, Mac Arthur Hi-way, Tarlac City. Fully air-conditioned for your comfort. Anything you can possibly do.
BULLETIN BOARD
VIRUS ALERT
SirCam Virus - To All users pls. don't open any email with a message of "Hi how are you? I send this file in order to have your advice....See you later. Thanks" and file attactment. It contains SirCam Virus and we advice to delete it ASAP in to your email..more
NIMDA.A-O - This is a fast-spreading Internet worm and file infector in pure and original form. It arrives as an embedded attachment, README.EXE file, in an email that has an empty message body and, usually, an empty subject field. more
ADVERTISEMENTS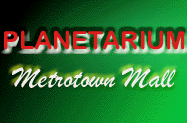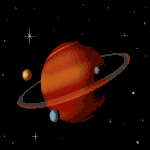 HOT SITES